Aura & Meta: Holistic approach to body's imbalances through functional and energy medicine
Aura & Meta supports women in achieving their optimum health and their highest potential through an exclusive blend of nutrition, functional medicine, neuro-energetic kinesiology and coaching.

The philosophy of Aura & Meta is to approach the person holistically and to improve and restore their health and wellbeing in the interconnected machinery that our body is.
Instead of treating symptoms, Aura & Meta focuses on the root cause of the imbalance and the connection between multiple organs, body systems and domains (physical, biological, environmental, mental, emotional and spiritual).
In ancient Greek, a positive or distinctive atmosphere felt in the presence of someone.
Greek prefix that signifies "with", "next to" or "amongst"
Be the CEO of your own health
Are you tired of being tired? Do you remember the last time you enjoyed a good night's sleep? Do you experience PMS or menopausal symptoms? Do you find that your mood isn't what it used to be?
We tend to accept fatigue, digestive complaints, insomnia, depression and symptoms of female hormonal imbalance as inevitable. It's just the luck of the draw; it's normal. But did you know that you do not have to put up with feeling below par?
It is not unusual to underestimate the power of nutrition in female health. What we eat is often discussed only regarding weight. But food is so much more than just calories, and unless you provide your body with the nutrients it needs to function as it should, it is bound to have a hard time to deliver. Once the raw materials are there, your body can make hormones and enzymes, at the same time feeding beneficial bacteria that strengthen your immune system and even produce more nutrients for you.
All body systems work together. If one of them is disrupted, this impacts on others, which can't do their job as well as they should anymore, or may have to work harder to compensate, then tire. When you nourish your body, move regularly, sleep, and remove disruption from stress and environmental toxins, those body systems can find balance again. It's in your hands. But where to start?
Functional medicine approaches health issues by taking your whole body, all of your symptoms – even small niggles – into account. Both your health history to date and your lifestyle provide valuable clues, too. This science-based approach to healing allows me to design a customised health plan just for you, one that suits you and your lifestyle. You have a lot more control over your health than you might think. Do you want to get back in charge?
Click on the link below to learn more about functional medicine and understand better how I can support you.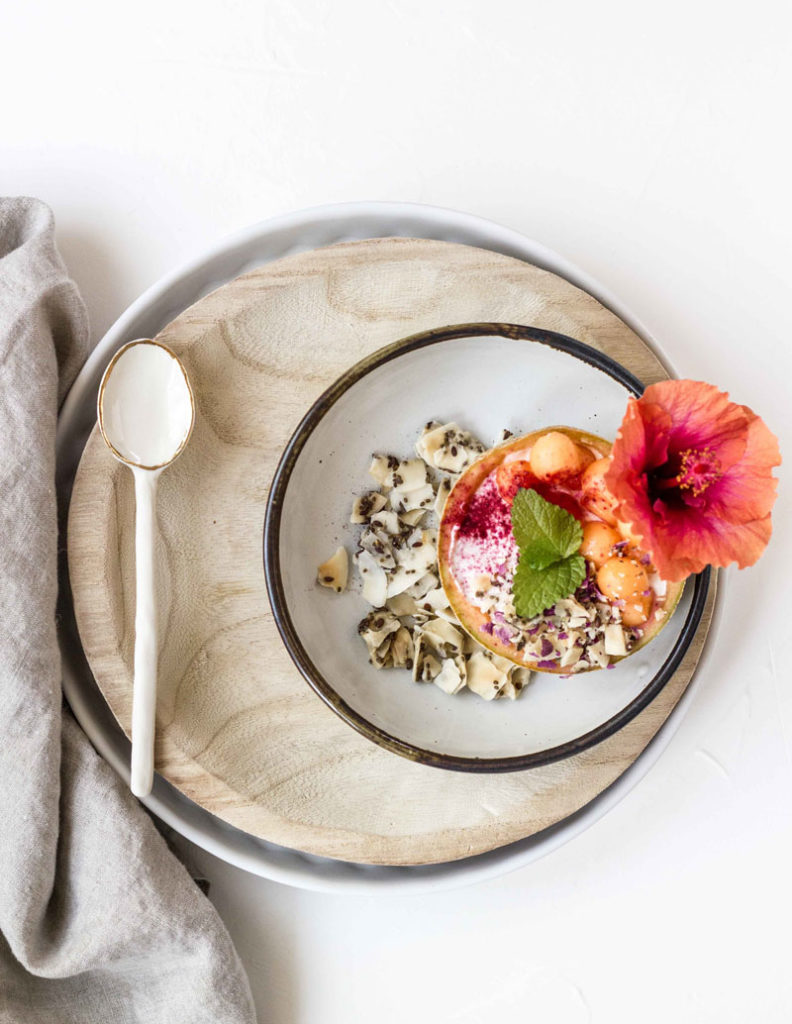 If you are trying for a baby, functional medicine is the perfect way to get your body shipshape for conception and pregnancy. It is a hugely demanding time on your physical and mental resources. Nourishing your body, managing stress, getting refreshing sleep has never been more important. As a functional medicine practitioner, a health coach and a kinesiologist, I have an extended toolkit to help you achieve peak health and will coach you every step of the way.
Reduce stress with kinesiology and executive coaching
« Each person reacts to challenges in a different way due to their own life experiences. Each person's definition of a challenge differs. »
Are you constantly feeling overwhelmed ? Are you seeking to take a step back, reduce stress by making meaningful lifestyle changes? Aura & Meta's unique blend of kinesiology therapy and executive coaching seeks to attain a better alignment with the true self towards a greater sense of fulfillment and wellbeing.
Neuro-energetic kinesiology is a non-invasive holistic therapy that focuses on mind body connections to clarify personal and professional aspirations and set attainable goals. Through science-based methods (muscle response testing, traditional Chinese medicine meridians and Ayurvedic medicinal principles) Sandra Cohen helps clients better understand and activate their personal strengths to improve their response to challenges. In corporate settings, Sandra Cohen mixes kinesiology and professional business coaching to enhance key soft skills such as Leadership, Emotional intelligence and Interpersonal communication.

WHAT is neuroenergetic kinesiology ?
Neuroenergetic kinesiology is a non-invasive discipline that intermingles Western physiological theory and Eastern practices to release stress. As a holistic therapy, kinesiology examines the sources of the problem to restore balance to the mind and the body. This powerful stress management system calls upon the human body's self-healing abilities by working around the source of the problem to restore balance.
Neuroenergetic kinesiology relies on muscle testing to assess and locate stressors within the body and to understand the extent of their impact (this can be in the rational mind or in other parts like the memory). Aura & Meta uses muscle testing as a doorway to the subconscious mind. The body's response to a muscle test in direct connection with the subconscious reveals where there is compensation for physiological, emotional and spiritual imbalances.
This way Aura & Meta reaches areas below the surface to restore awareness and foster long-lasting changes in mindset and lifestyle. Other stress management techniques used by kinesiology practitioners to restore balance include the use of Chinese meridians and principles of Ayurvedic medicine for example.
HOW does neuroenergetic kinesiology work?
Kinesiology integrates science-based monitoring of muscles and neurological pathways, confirmed by modern medicine to be deeply connected to our habitual and repetitive thought-patterns. As a stress management system, neuroenergetic kinesiology includes non-invasive techniques such as acupressure or "Emotional stress diffusion".
As a holistic therapy, neuroenergetic kinesiology takes a different approach to physical manifestations, moving beyond the physical areas directly affected by stress. Throughout sessions, Sandra identifies imbalances and physical disturbances so as to restore positive energy flows by creating fresh pathways for change. This way, clients can gain clarity and establish more effective responses to challenges that may arise in all areas of their lives, leading to an overall greater resilience to stress.
A neuroenergetic kinesiologist does not treat nor prescribe, he or she can choose to refer the client to a medical practitioner to insure that the symptom does not conceal a serious un-detected cause.
WHY choose kinesiology therapy ?
Beyond common manifestations of stress, kinesiology targets deep rooted causes. Intertwined mind body connections imply that an imbalance, emotional or physical, in one echoes in the other.
Stress can result in imbalances in corporal manifestations, which can emerge in various forms: physical injuries, posture, hormonal imbalance, addiction, insomnia, trauma or anxiety, with illness being the highest form of stress for the body.
Beyond simply addressing current stresses, practitioners dig deeper to identify and unlock blockages in the bioelectric communication systems between muscles, organs and other networks such as meridians.
Concentrating on the source, rather than the symptoms, not only leads to faster recovery but trains the body's memory to better respond to similar stresses in the future. This creation of fresh pathways for change teaches us to associate mind and body in developing our ability to self-heal and restore positive energy flows, enabling us to reach our highest goals with greater ease.
What to expect during a kinesiology session?
Stress can originate from emotional, physical or mental causes. The affliction itself, chronic or isolated, can manifest or compensate for an imbalance, sometimes directly related to apparent symptoms. Sandra does not work on the symptoms, but strives to identify their cause and to map the responsible stresses around this unease or pain.
Factors that cause stress can be structural, emotional, physiological and linked to the various areas of our lives. For example, the common migraine affliction suffered by millions, can be of mechanical, nutritional or neurological origins. Through muscle testing, via a biofeedback mechanism, Sandra locates and reads stress levels assessing the extent of the problem. Dialogue contributes greatly to the identification of root causes, even though an assessment can be made without the client's verbal manifestation of the pain.
Sandra provides clarity and unlocks blockages, moving beyond excessive rationality, to set specific, personalised and attainable objectives (less pain, fewer outbreaks, reduced stress, etc). Through a tailored approach to each person's needs, rhythms and internal processes, Sandra helps clients build an action plan towards achieving their goals.
What are the benefits of kinesiology ?
Kinesiology offers positive solutions for the following issues:
Allergies and sensitivities
Anxiety and depression
Chronic fatigue
Digestive or respiratory disorders
Environmental toxicity
Emotional problems (frustration, aggression,…)
Hormonal imbalances
Insomnia
Learning difficulties
Relationship difficulties
Self-limiting beliefs and behavioural patterns
Self-awareness
Pain and injuries
Poor performance levels
Phobias
Psychosomatic disorders
Traumas
Any other health issue

Learning more about kinesiology:
Wisneski, Len, and Lucy Anderson. "The Scientific Basis of Integrative Medicine." Evidence-based Complementary and Alternative Medicine vol. 2,2 (2005): 257–259. doi:10.1093/ecam/neh079
Jensen, Anne M et al. "Estimating the accuracy of muscle response testing: two randomised-order blinded studies." BMC complementary and alternative medicine vol. 16,1 492. 30 Nov. 2016, doi:10.1186/s12906-016-1416-2
What is executive coaching ?
Executive coaching offers the opportunity for individuals to accelerate their own personal and professional development and performance, whilst also having a beneficial impact for wider teams and organisations. Through support, deep listening, compassion and empowering dialogue, executive coaches help build confidence and momentum essential to leaders in today's corporate world.
Aura & Meta assists professionals, particularly high-level executives, in better understanding themselves and how they react to challenges. Executive coaching facilitates getting out of the comfort zone to experiment with deep growth and move away from dysfunctional habits and negative thought patterns. From her experience abroad and in the business world, Sandra has drawn tools to support realignment and the activation of personal strengths in challenging environments, leading to long-lasting changes.
What are the benefits of executive coaching ?

Building self-confidence
Career transition
Leadership development
Managing conflict
Managing relationships
Return to work
Startups and
Entrepreneurial ventures
Stress management
Work/life balance
Any other tailor made executive coaching to match specific client requirements
KINESIOLOGY & EXECUTIVE COACHING
Kinesiology therapy crosses frontiers between the personal and professional worlds. Much in the same way, finding meaningful alignment simultaneously benefits various areas of life. Aura & Meta's combination of neuroenergetic kinesiology therapy and executive coaching provides a safe environment to gently challenge limiting beliefs and negative patterns. Through this process Sandra focuses on rewiring the brain positively, drawing from knowledge of human neuroplasticity. Clients learn to identify dysfunctioning areas and gain greater self-awareness in order to instigate transformational change bringing back balance to personal and professional environments.
Born and raised in Paris, after an early career managing operations of her family-run real estate business, Sandra relocated to Asia (Singapore and Hong Kong) in 2006. During this time, an eye-opening and deeply personal experience prompted Sandra to find solutions beyond conventional medicine, this brought her to kinesiology. Now in London, Sandra offers in-person or online personalised private nutrition, kinesiology and executive coaching sessions. Her experience in running successful businesses at home and abroad combined with certifications in kinesiology therapy and international business coaching, have equipped her to support her clients in making lasting changes, setting realistic personal and professional goals.
Sandra Cohen's approach is based on a powerful combination of kinesiology, and executive coaching. Her understanding of the human experience enables her to delve deep into stress generators and dysfunctions beyond surface level manifestations. In doing so, she guides her clients towards long-lasting solutions deeply rooted in balanced physiological, physical and emotional states.
« Through my dedicated kinesiology sessions, I seek to guide every client along their own unique journey to self-awareness. »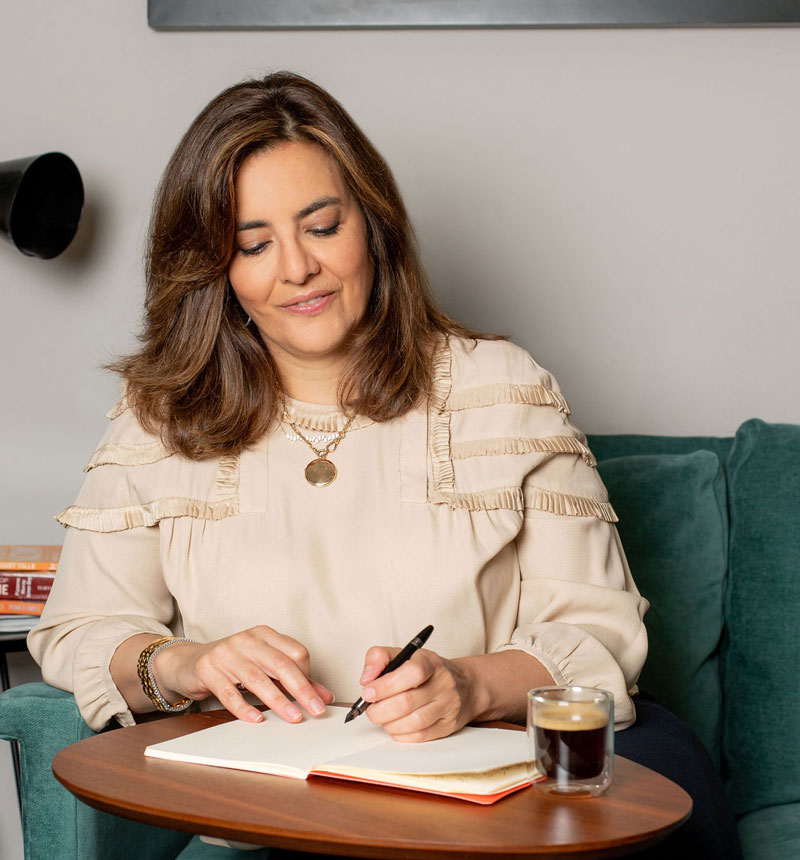 Registered nutritionist and nutritional therapist (DipNT, mBANT, rCNHC)
Certificate in applying functional medicine in clinical practice (IFM-AFMCP)
Certified Nutrigenomics practitioner 
Registered kinesiologist (DipKin, mKF, rCNHC)
Board member of the international kinesiology federation
Former board member of the UK kinesiology federation (2018 – 2022)
Executive coach (ICF)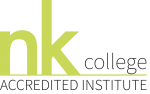 NEUROENERGETIC KINESIOLOGY TRAINING
Learning kinesiology with our CNHC© accredited courses
Aura & Meta offers structured yet flexible student focused educational packages. Our training options cater for all levels of interest and purpose from the person wishing to learn effective techniques to help family members and friends overcome stress related issues, to the more dedicated student interested in developing specialisation skills.
We offer a comprehensive subject list based on current scientific research. Amongst the many modalities of kinesiology, Neuro – Energetic Kinesiology (NK) is considered by many as the flagship of modern Kinesiology and is taught all over the world.
Developed by Hugo Tobar  from the NK Institute, in Australia, it integrates the ancient wisdom from China and India with complex modern scientific knowledge in anatomy and physiology. By removing the blockages or stress from the body, it stimulates the self-healing mechanisms of the body through the meridians and their acupressure points as well as the nadi and chakra systems.
NEUROENERGETIC KINESIOLOGY WORKSHOPS
Foundation

Principles of Kinesiology 1 - 2 days Principles of Kinesiology 2 - 2 days Principles of Kinesiology 3 - 2 days Principles of Kinesiology 4 - 2 days MORE INFORMATION

Advanced

Brain Formatting
Chakra Metaphors
Physiology Formatting
Balancing with the 5 Elements
Chakra Hologram 1
Chakra Hologram 2
Neuro-emotional Pathways 1 (NEPS 1) MORE INFORMATION
FOUNDATION TRAINING – INTENSIVE

| DATE | TIME | DURATION (DAYS) | WORKSHOP TITLE |
| --- | --- | --- | --- |
| 2024 TBC | 9.30am – 5.30pm | 2 | Principles of kinesiology 1 |
| 2024 TBC | 9.30am – 5.30pm | 2 | Principles of kinesiology 2 |
| 2024 TBC | 9.30am – 5.30pm | 2 | Principles of kinesiology 3 |
| 2024 TBC | 9.30am – 5.30pm | 2 | Principles of kinesiology 4 |
ADVANCED TRAINING

| DATE | TIME | DURATION (DAYS) | WORKSHOP TITLE |
| --- | --- | --- | --- |
|  2024 TBC | 9.30am-5.30pm | 2 | Brain formatting |
| 15 – 16 October 2023 | 9.30am-5.30pm | 2 | Chakras metaphors |
| 25 – 26 November 2023 | 9.30am-5.30pm | 2 | Balancing with 5 elements |
| 16-17 March 2024 | 9.30am-5.30pm | 2 | Physiology formatting |
| 18 & 19 – 21 & 22 January 2024 | 9.30am-5.30pm | 4 | Chakra hologram |
| 8 & 9 – 11 & 12 February 2024 | 9.30am-5.30pm | 4 | Minor chakra hologram |
|  17 ,18,19, 20 May 2024 | 9.30am-5.30pm | 4 | NEPS 1 |
INTERNATIONAL CONFERENCE OF NEURO ENERGETIC KINESIOLOGY

| DATE | TIME | DURATION (DAYS) | LOCATION |
| --- | --- | --- | --- |
| November 2023  | 10am- 5pm | 2 | Online Conference |
Register your interest in our workshops


Thérèse C.
"It has been decades that I was suffering from debilitating digestive symptoms on a daily basis. I was diagnoses lately with Crohn's Disease and decided to make some changes. I enrolled in a program with Sandra. I have to say that I do not have anymore any symptoms or pain that I was experiencing by the past. It has been such a relief and I feel much more energised too. I did not think it was possible. Thank you Sandra for your great support. "

Daphné P.
"I highly recommend Sandra. She has helped me to deal with a digestive long-term issue and some fatigue. Thanks to her, I am now aware of what kind of foods is really good for me and how it affects my body, my wellbeing and my mental balance. All my symptoms disappeared, and I feel so much better and energised. Thanks Sandra"


A.M, ENTREPRENEUR
"When Sandra moved to London I thought I would have to look for a new Executive coach or kinesiologist to help me go through the next challenging times I would be facing. Before doing so, I tried remote sessions from Hong Kong with Sandra and I was astonished on how well it worked. The kinesiology sessions were still so powerful to help me understand where my stresses were & unlock them, even with a zoom screen and 6000 miles between us (!!!) And Sandra's executive coaching is always so enlightning. Meeting Sandra 5 years ago has been life changing for me. I thought I would only see her a few times at first but my sessions with her actually became part of my essential personal development. The past years have been very challenging both on the professional & the personal level. But I've been able to achieve so much and I have also discovered my true self. I'm so grateful that I've had Sandra along the way."

S.P
"Moving away to an other country, I wanted to keep working on my mental wellbeing and self confidence with my favorite practitioner. Online sessions have been a perfect way to pursue my journey. It's quite an experience at first to be behind a computer (or a phone) yet I feeI I am deeply listened to and understood. Sandra's presence and approach are as efficient and powerful and it enables me to keep improving."

A. H., BUSINESS MANAGER
"I contacted Sandra a few years ago while I was living in Hong Kong, at this time I was suffering from bad stomach, bad skin, very weak sleep and much more! I was not open to any alternative method but a friend convinced me to meet Sandra and I am more than happy I did. Meeting Sandra has been life changing, first of all she opened my eyes to this connection between mind and body I did not know or choose to ignore so far. After each session I felt more self-aware and stronger as she was helping me to understand the root cause of my physical issues, there was just a manifestation of what was happening in my mind. When Sandra left Hong Kong we continued to work on Skype session and although different than face to face it was very helpful always. She had a gift to put words on your own feeling that you sometimes or most of the time can't do yourself. She also gave me method or technic I can use anytime. I would recommend anyone open to alternative medicine to get in touch with Sandra and work with her. You would only benefit from a great connection with her. "


D., Broker in fincance
"Meta & Aura coaching sessions has been a life changing experience. ​We have the ability to change and improve ourselves in order to achieve our goals and meet our true potentials. I now understand that life is all about perceptions and we can work on them. ​Sandra's insight into the human mind helped me tremendously in reaching a higher state of consciousness. I am very grateful to Sandra for all her support during our sessions."

G., MANAGER IN LUXURY RETAIL
"I would highly recommend to anyone to try with Sandra due to her style and approachable way- very trustworthy and comfortable."

E., ENTREPRENEUR
"The coaching process is very interesting and powerful to improve your life. My weekly meeting allows me to evaluate my strenghts and weaknesses on defined purposes. I particularly appreciate Sandra's techniques, which allow me to visualize in a very concrete way the paradoxes, and wrong beliefs that impede me to succeed. But also the positive attributes I should enhance. Benefits are amazing; I am now convinced that everyone should have a coach!"


SUSAN H.
"Just had a rest for an hour after my kinesiology session with you and still no pain in my back. You are a miracle worker."

J. P.A TO CEO
"Since i have been coming to Sandra, I am starting to feel more confident in myself, trusting myself more. my anxiety has nearly gone. Sandra makes me feel completely comfortable and I have an instant trust in her...thanks for her guidance."

P. P.A
"I have suffered from a skin disorder for almost a year. I tried various treatment but it did not work. after two sessions of kinesiology with Sandra my skin disorder is almost completely cured."

O., TEACHER
"I would not think that a kinesiology session could help me reflecting on myself so deeply and helping me relaxing. This session brought me a great insight. I highly recommend Sandra for a kinesiology session."

S.P
"As I was struggling with many emotional issues, I got recommended to meet with Sandra. This is how I discovered Kinesiology. I did not have much expectations to be honest as I tried other practicians before with not much success. With Sandra I was blown away. From the very first appointment she could sense, analyse and focus on the source of the blocking points and enabled me to unlock them in a very smooth, rational and efficient ways. It gave me a true feeling of wellbeing and lightweight in a very short period of time. Sandra makes you feel like « everything will be fine » and gives you more confidence and trust in yourself. I feel really lucky that I met her."

A., MARKETING MANAGER
"I want to thank you for the amazing and very inspiring introduction to the world of kinesiology. I understood that it would help me working on issues that can affect me both physically and emotionally (sometimes not being fully conscious of these). The night right after, I slept very well and felt energized and boosted the following day."

P.M
"Right from when i first started seeing Sandra and having Kinesiology sessions with her i had an amazing feeling of trust and an amazing feeling of well being. I had been diagnosed by a medical doctor to have stage 3 Cancer . Feeling quite frail and weak at my first visit i wasn't sure what to expect but after talking with Sandra right from the start I started to feel calmer and have much more serenity from deep within. After each session with Sandra i started to feel so much stronger and as she worked on me things have gotten so remarkably better. Every session even prior to the start of each session i have a great feeling of calmness! As time has gone one with each session i have felt better and now beginning to feel stronger. I believe that the Kinesiology treatment and Sandra's treatment knowledge is working positively."

EXECUTIVE COACHING & KINESIOLOGY

A. MARKETING MANAGER
"Excellent combo that I would like to recommend. the coaching sessions allowed me to dig into some subjects, understanding better and helping me going beyond my limits. Adding kinesiology helped me identifying the root issues . it was a real discovery and i was able to raise my level of awarness, recentering myself, letting go of some past pattenrs or behaviors and simply feeling better."

C. MARKETING & COMMUNICATIONS DIRECTOR, FASHION INDUSTRY
"If you have a clear objective and if you are very motivated and open-minded, go for it! Sandra is a powerful facilitator who will, thanks to insightful remarks and questions, guide and empower you to come to the conclusions by yourself. By doing so, your outcomes will be even more powerful and deeply ingrained. Thank you Sandra for coming into my life. I feel so grateful and privileged to having met you. With your insight and intelligence you found the right way to tackle my life-time goal. Finally, more than 20 years after I started working on it you made it happen!"
Need more information ? Kindly fill out the following form with your message or call +44 7931520055.
PHONE: +44 7931520055
ADDRESS: Kemp House, 152 – 160 City Road,
London EC1V 2NX
Sessions can be available remotely via Zoom video, Skype or Phone.